What's new in Window 11 (The Exciting Windows Overview)
Windows has always existed to be a stage for the world. Lets see What's new in Window 11
Video on Auto HDR – Captivating Visual Experience
Windows 11 is the latest upgrade to Microsoft's operating system that has recently been released. One of the many new features of Windows 11 is Auto HDR, which produces a wider, more vivid range of colors for a truly captivating visual experience. The function optimizes your screen for various lighting environments and gives you the ability to adjust the brightness to your preference. With this new update, you can enjoy your media on a larger screen with significantly less reflection as it reduces glare from light sources.
Windows 11 new features include Auto HDR. The technology produces a wider, more vivid range of colors for a truly captivating visual experience. In addition to the increased color gamut, Auto HDR also helps to make images clearer and smoother with less noise and more detail. Windows 11 will also introduce new 3D content creation tools that will be available on a variety of devices, including a newly announced Microsoft Surface Hub.
Get Your Team Started on Microsoft Teams
Windows 11, Microsoft's newest operating system, will feature a new chat-based team collaboration app called Microsoft Teams. This chat-based team collaboration tool will allow users to call each other, chat over text message, and easily schedule a meeting with a group of colleagues all in one convenient app.
Microsoft is adding new features to the Windows 11 operating system with Microsoft Teams. The new feature is designed to make it easier for users to communicate with one another by integrating the app with features like Skype, Office, and OneDrive. It will also help teams work better together by allowing them to share documents and collaborate on tasks visually.
Free Call, Chat, Text, Video With Anyone
Chatting with your team is now easier than ever with Microsoft Teams. You can chat with teammates in channels or one-on-one conversation, call someone on the phone using Skype for Business, send text messages with Skype for Business SMS, and even video chat via Skype for Business.
With Microsoft Teams you can connect with people how you want to.
Switch between desktops for greater organization of open windows
Open windows can sometimes become difficult to manage when they're sprawled out across one desktop. With five open windows, it can be hard to find exactly what you're looking for by scrolling through the entire list on the left. This is where the ability to switch between desktops comes in handy.
The first step is to hit "Windows Key + Tab" to show the list of all your currently open windows on one screen.
Windows offers users multiple desktops to organize their work. The Windows 11 operating system includes a number of new features to help you work more efficiently, including multiple desktops. Unlike the Windows 10 operating system, where users are limited to one virtual desktop at a time, Windows 11 allows you to create up to 16 virtual desktops with the click of a button. This article will show you how to use multiple desktops in Windows 11 and what it means for your PC experience.
Windows has always been about getting organized and multitasking. And with Windows 11, it is better than ever! It's easy to manage all of your open windows by assigning them to different virtual desktops. If you're constantly switching between two or three apps at the same time, then this feature is for you.
In the Windows 11 operating system, there have been a number of changes. One of these is a revamped interface, and one of the most notable changes is a new app for managing multiple desktops called Task View. Task View provides users with more flexible ways to organize their work and keeps them from getting distracted with all the different windows that can quickly pile up on your screen.
Windows 11 is designed to be more productive than before. With the introduction of the Task View app, Windows 11 users will have an easier time organizing their work environments. The Task View app makes it easy to switch between windows and find the window you need without having to open each individual application.
DirectStorage: Next-Generation Storage Solutions
Direct Storage is a storage system that has been designed to meet the needs of the gaming industry and includes a new API for game developers. When loading a saved file, Direct Storage provides much faster results for gamers, as well as more detailed worlds. In order to use the Direct Storage system, gamers will need at least an NVMe SSD with 2.5GB/second read times. Direct Storage is already being adopted by Unity and Unreal.
Direct storage is the most popular type of storage for games. It provides faster load times and more detailed game worlds. It is also used for all types of applications that require high performance, such as video rendering.
Direct Storage- is the most popular type of storage for games out there. It provides faster load times and more detailed game worlds. This is because it can store data in large chunks that are found quickly by the computer's memory.
In today's world, there are a number of reasons why gamers want the best technology possible. One reason is for faster load times and more detailed game worlds. Hardware and software dependent, Direct Storage requires an NVMe SSD with a minimum of 2.5GB/second read times in order to work correctly. The Direct Storage API needs to be adopted by all games before it can be utilized to its fullest potential.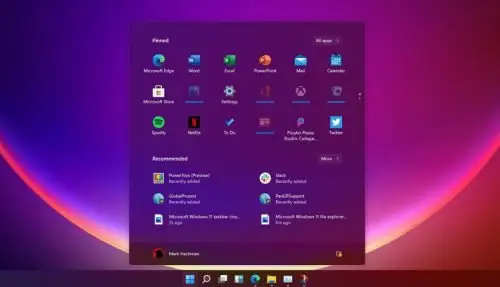 Microsoft Store: The go-to destination for apps, movies, and shows
The Microsoft Store has a wide range of games, music, apps, and movies available. This allows the user to find the product they are looking for easily. There are also popular products that are already on sale which helps the user save money and time when shopping online. The Microsoft store also gives direct access to Xbox and Windows Store, where players can find in-game items and purchase their favorite games.
The Microsoft Store is an online store that features apps, movies, and shows all in one place. With the wide selection of apps available, you will be able to find what you are looking for much faster than before. This store also has a larger variety of apps than the other stores like Google Play or Apple Store. You can even find popular video games like Minecraft which is not offered on any other retail site.
The Photos app: The best way to make your photos look more like you
One of the most recent updates to the Photos app by Microsoft allows users to edit their photos with the click of a button. One example is changing the color balance, which creates a filter-like effect on your photo. Users can also apply filters, add text, create collages, and other effects. The new layout has an interface that is much more user-friendly than the previous version.
The Photos app by Microsoft has changed significantly with its latest update.
The newest update to the Photos app by Microsoft makes photo editing and viewing even easier. Firstly, all of your photos are automatically backed up to the cloud on OneDrive. This means that you can edit or add filters to any photo on any device and it will be saved on the cloud and appear on all of your devices. Next, when viewing a photo, there is a new layout with three tabs: Collection, Albums, and Moments.
The Seamless Redocking: Plug and play with Seamless Redocking
We are all used to being able to resume what we were working on when we unplug our laptops from an external monitor. When the laptop is plugged back into the external monitor, it starts up right where you left off without any unnecessary tasks or programs opening. Microsoft has introduced a new feature that makes this seamless docking and undocking even easier: Seamless Redocking.
Introducing Snap Assist Layouts and Groups: Organize The new Snap Assist feature helps you arrange your open windows into perfect grids.
A Snap Assist feature is one of the most useful features in Windows 11. This feature gives you control over your screen space by allowing you to quickly snap windows to the corners or sides of your screen with a single mouse click. It allows you to organize the screen space more efficiently, which in turn improves productivity. With this feature, it can take you less time to switch between apps and fully utilize all the areas of your computer's display.
Snap assist is a Windows feature that helps you to take advantage of your screen space more efficiently. Whenever you snap a window to the side or corner, it snaps precisely and steadfastly in place and leaves plenty of room for other windows.
Snap Assist provides a quick and easy way to arrange your windows. Here's how to take full advantage of the feature on Windows 11:
1) To use Snap Assist, just click and drag a window to the left or right side of the screen so it snaps against the edge of your screen.
2) The window will put itself in position based on its current size and dimensions – if you want, you can resize it afterward by dragging any edge or corner.
Have you ever clicked around your desktop to find the perfect arrangement of windows, only to give up and leave them all scattered across the screen? Well, our Snap Assist feature might be just what you need! Snap Assist lets you easily resize any window by dragging it to either side of your screen. When two windows are half-sized, they're snapped side-by-side. When one is full-sized, the other will fill in the rest of your screen space.
New gestures make navigating with touch much more intuitive
Windows 11 is a computer operating system that has been designed to take touch gestures into account. The unique features of this newest Windows iteration are still being discovered but one thing is for certain, it will be much more intuitive for those who use a touchscreen. Navigating through the Start menu and other menus is now possible with a simple swipe, and scrolling up or down can be done by swiping horizontally along with the screen.
Windows 11 Updates: Faster Reduction in Download Size
The Windows 11 operating system is a much more efficient OS when it comes to downloading large patches. Much of this is due to the way in which Windows 11 downloads. While Microsoft has been unable to explicitly provide a metric for how much faster Windows 11 downloads are, they have said that this not only varies based on the size of the update but also what device you're downloading from and where it connects from.
Windows 11 has a faster reduction in download size for updates, which will result in lower data consumption. It is made possible by a redesigned Windows Delivery Optimization service, which improves the downloading of large files from other machines on the internet. In this way, the network can benefit from sharing data as well as improving reliability and performance.
Windows 11 Widgets Helps You Find Content That Matters to You
A new Windows 11 update from Microsoft includes a new personalized feed powered by AI and best-in-class browser performance from Microsoft Edge. Widgets are a new feature that will bring you closer to the news and information you care about faster. The Widgets feature will allow users to stay up to date with the latest updates from their favorite websites, as well as personal interests, all from one place on their device.
Windows 11 has introduced a variety of new features. One of the most popular features is the addition of widgets that are available at your fingertips to help you find information quickly. You can access these widgets by clicking on the sidebar icons, or by right-clicking on open spaces on your desktop. The widgets are categorized into different categories such as news, weather, entertainment, finance, etc.
Windows 11 is the latest version of Microsoft's operating system that will be released next month. The newest updates include one-click access to curated content about family, friends, shopping, and social media. These new widgets are called "The Feed" because they are designed to provide you with a glimpse into your day in real-time. You can customize this feed by selecting what type of information you would like to see.
After deleting the update of Windows 11 when the update option will come?
After many users have deleted the update because they were frustrated with the bugs, Microsoft has now made it easier for people to revert back to their previous version. The company has released an update that will allow people to delete Windows 11 without any repercussions. This is helpful for people who are not satisfied with this new operating system.
I have volume licenses of Windows 7 and 8 will I get free Windows 11?
There is a little secret that Microsoft has been keeping and doesn't advertise. The operating system that you're currently using right now can still be upgraded to a more powerful and secure operating system, free of cost! This may be a bit difficult for some users, but it's possible to upgrade from Windows 8 to Windows 10. In order to do this, you need to visit Microsoft's website and click where it says, "Download Windows 10.
If you have a non-active or a non-genuine version of Windows 10, you will not be able to upgrade to Windows 11.
Will my data get lost if I upgrade to Windows 11 Insider program?
Many people are hesitant to upgrade their Windows 10 operating system to the latest insider program due to fears that their data will be lost. There is no issue while you upgrade the os and you see in past windows 7, 8, 8.1 to 10 user did not get this issue but as per safty point of view we would suggest you to take backup if you dont want any technical issue.
I downgraded from Windows 11 to 10 is it possible to upgrade once again from 10 to 11
The people will get their chance to elect the next version of Windows at that time, and they can choose not just one but two versions: 11 and 10. The sense here is this- you don't have to wait too long before thinking about. To go back to Windows 11 today, After the upgrade does a rollback of your upgrade to downgrade from your new Windows. Here is a pic will show you the setting.