Hp Laptop Service Center in Jaipur
Hp Data Recovery, RAM, SSD Upgrade
Hard-Disk Repair, Mother Board Repair, Hp Original FAN, Adapter, Charger, Battery, Hinges, Hinges CAP, Hp Laptop Base, Touchpad, Screen Panel Complete Body and Hardware repair.
Hp Laptop Service Centre in Jaipur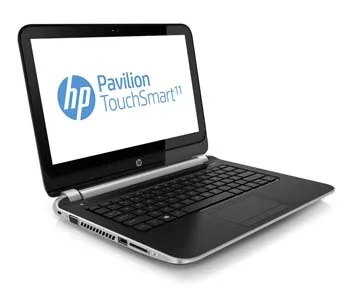 Hp Laptop Service Centre in Jaipur, provides top quality repair services for hp laptops, hp desktops and hp notebooks. IGoods Hp laptop service center Jaipur provides you with and without comprehensive HP laptop repair services. IGoods Hp service center Jaipur offer hp Motherboard chip level Service and internal mother board track layered repairing, We also provide hp laptop networking services, hp software installation, and other Hp required customized services for your HP laptops. Hp Laptop service center jaipur expert's excellent repairs, professionalism, fast response time, telephone support, and complete customer satisfaction are our main advantages.Hp Laptop Service Centre at Jaipur also provide technical support to individuals and businesses throughout India.
Hp Laptop Service Centre in Jaipur highly qualified professionals can repair all the hp laptop parts and components such as hp AC adapters, hp laptop LCD panels, hp laptop keyboards, hp batteries, hp small circuit boards, hp laptop motherboards, and other accessories.Hp service center Jaipur technicians are well-qualified to diagnose, troubleshoot and repair almost all hp laptop problems including a malfunctioning keyboard, power surges, failed power jack, booting problems, and a dim or flickering LCD screen. They are specialists in treating HP laptop issues caused due to power supply problems, accidental spillage of liquids, software problems, physical cosmetic damage, and overheating. Apart from laptop repair,Hp laptop service center Jaipur provide services like data recovery, software installations, password removal, virus removal, spy ware removal and OS installation. For Further details walk in our hp authorized service center in below address
Hp Laptop Service Centre in Jaipur is often found unsatisfactory before customers drive in to IGoods Service center Jaipur , commonly known Hp service center. As the name suggests, our major services, which are one-of-its kind, include sales , repair and post-sales services of all branded laptops in general and in specific simple memory upgrade cum chip level repairing of all laptop motherboards .Hp Laptop Service Centre in Jaipur , Our maintenance experts have been offering laptop services to thousands of happy customers with highly professional skilled technicians since 2001. To name a few clients, This is all possible because of our decade-long experience on handling numerous LAPTOP REPAIRING AND SERVICE jobs. In broad our working criteria range motherboard repair, screen replacement, power jack repair, other general peripheral repairs: speaker and hinges repair, BGA replacement, DVD repair/replacement, battery replacement, LCD repair/ replacement, audio/video problem, problems related to the prime peripherals such as RAM, camera and power as well as minor peripherals such as keyboard mouse, liquid damage, virus and malware problem.
IGoods Service Center has more than 10K satisfied regarding all product sales and services. OurHp Laptop Service Centre in Jaipur and we are also selling Hp original parts like hp adopter charger, hard disk, dvd drive, keyboard, mouse, screen, lcd, led.
HP India Authorized Service Centers And Service Partners | IGoods® India
Gautam Buddha Nagar › Ghaziabad › Gorakhpur › Gurgaon › Gwalior › Haldwani › Hamirpur › Haridwar › Hisar › Indore › Jabalpur › Jaipur ›. Jalandhar › Jammu ›
Complete these advanced troubleshooting procedures to attempt to repair your computer's startup problems.
If the screen doesn't change to a blue Choose an option screen when your computer starts up, skip this step and make sure you are on the HP Notebook PCs – Advanced startup troubleshooting (Windows 10) or HP Desktop PCs – Advanced startup troubleshooting (Windows 10) page if you are troubleshooting an issue with your computer.
The notebook begins, but the screen is blank or unresponsive after pressing the power button. LED Lights blink briefly or turn on while turning a fan, but when the screen remains blank, the notebook does not start. If the tab is on, then the screen remains blank, go to Hewlett Packard Notebook PCs – Computer Starts but Screen Remains Blank (Windows 10, 8).
The LEDs are off, and the cooling fan or hard drive does not spin. The AC adapter might need to be replaced. The LEDs turn on, and the computer starts. The battery might need to be replaced. The LEDs turn on, but the computer does not start. Go to the HP Desktop PCs Computer Does Not Start and Emits a Beep Code for help.
HP Service Center Near Me: Exceptional Technical Support in Jaipur, Rajasthan
Are you in search of an authorized HP service center near me in Jaipur, Rajasthan (302001)? Look no further! Sysnet Global Technologies Pvt. Ltd., located on a convenient floor near Jaipur Tower in the bustling Marg C Scheme area on MI Road, is an authorized service center which is taking care of warranty you can also get support at IGoods Customer Care where we take care out of warranty (under warranty paid services) products is your go-to destination for top-notch HP laptop repair and maintenance services.
Our team of highly trained technicians, backed by years of experience, possesses comprehensive knowledge of HP laptops and their intricate components. With their unparalleled expertise, they swiftly diagnose and resolve hardware and software issues, ensuring the optimal performance of your device.
We take pride in utilizing only genuine HP parts for all repairs. This meticulous attention to detail guarantees the longevity and reliability of your laptop, protecting your investment and maintaining warranty coverage. At Sysnet Global Technologies, we understand the importance of quality and never compromise on it.
To provide you with a seamless experience, we have a dedicated helpline. Simply reach out to our knowledgeable customer support team via our phone number, and they will assist you with any queries or concerns you may have. Our commitment to excellent customer service extends beyond the physical service center, ensuring you receive the support you need, when you need it.
So, if you're facing any issues with your HP laptop, don't hesitate to visit our authorized service center near Jaipur Tower. Experience our exceptional technical support, tailored to your specific needs. Trust Sysnet Global Technologies Pvt. Ltd. to provide you with reliable solutions and unparalleled customer satisfaction.
HP Customer Care: Providing Top-Notch laptop Service in Jaipur Tower, MI Road
If you're a proud owner of an HP desktop and find yourself in need of reliable support, look no further than HP Customer Care. With a network of HP authorized service centers strategically located in Barkat Nagar and Tonk Phatak areas, you can expect prompt assistance and exceptional service for your HP desktop.
Conveniently situated in Jaipur Tower, MI Road, HP Customer Care stands as a beacon of expertise for all your HP desktop needs. Our team of highly trained technicians possesses an extensive knowledge of HP products and is well-versed in resolving a wide range of technical issues. Whether you're facing software glitches, hardware malfunctions, or connectivity problems, our experts have got you covered.
At Hp authorised service centers, we understand the value of your time and the importance of a smoothly running desktop. Hence, we strive to provide a seamless experience by offering quick turnaround times and efficient troubleshooting. Our state-of-the-art diagnostic tools enable us to identify and resolve issues swiftly, ensuring minimal disruption to your productivity.
When you entrust your HP desktop to our skilled technicians, you can have peace of mind knowing that your device is in capable hands. We adhere to rigorous quality standards and utilize genuine HP parts for repairs, ensuring optimal performance and longevity of your system.
Visit Hp authorised service centers at Jaipur Tower, MI Road. Experience the epitome of HP support and let us take care of your HP desktop worries.
HP Authorised Service Centers: Providing Exceptional Desktop Service in Jaipur Tower, MI Road
When it comes to ensuring optimal performance and longevity for your HP desktop, relying on HP service is paramount. Situated in Barkat Nagar and Tonk Phatak, these centers offer top-notch support for your computing needs.
Among the notable authorized service centers is the one located in Jaipur Tower, MI Road. This center stands as a beacon of expertise, catering to a diverse range of desktop service requirements. From software troubleshooting to hardware repairs, their team of skilled technicians is well-equipped to tackle any technical issue that may arise.
At the heart of Jaipur tower mi road, these authorized service centers boast a comprehensive suite of diagnostic tools, enabling the technicians to swiftly identify and resolve intricate problems. This ensures minimal downtime for your device and enhances your productivity.
Furthermore, these service centers prioritize quality and reliability. They utilize genuine HP parts and adhere to stringent quality standards, ensuring that your desktop receives the highest level of care and attention it deserves.
For unparalleled desktop service, visit one of the esteemed HP authorized service centers located in Barkat Nagar, Tonk Phatak and Jaipur tower mi road. Experience the epitome of HP support and let their experts take care of your HP desktop, so you can focus on what truly matters to you
How to check Laptop Model Hp
Most people may not know how to find the reference information for their specific HP laptop computer, such as its serial number. This information is crucial to the process of activating a warranty for enhanced outcomes when troubleshooting issues and getting in touch with HP help.
While the bottom, back, and side of the laptop's case may contain the laptop battery's model number, you may need to remove the battery to get this information.
How to Check Hp warranty in India
The HP Customer Support – Product Warranty Center enables you to check your product warranty status.
Checking the warranty status of your HP product in India is a relatively easy process, and can be done in a few simple steps. First, you will need to go to HP's website support page at https://support.hp.com/in-en/checkwarranty. Once you are on the check warranty page, you will need to enter your product's serial number into the text field provided, and then click on the "Check Warranty" button. If your product is covered by a warranty, the website will provide you with information about the length of the warranty and any available service plans. If your product is not covered by a warranty, the website will provide you with information about HP's standard repair service fees.
Hp provides a website support to check the warranty of its products. The website is in English and can be accessed from India. Once on the website, select your region (in this case, India), and then select HP Products. A list of HP products will be displayed with their respective warranty periods. Click on the product you want information about, and a new window will open with detailed information about the product's warranty.
More About Hp Laptop Battery Price
Finding the best HP laptop battery price can be a daunting task. It's important to first determine the type of battery you need for your specific model of HP laptop. There are generally three types of batteries: standard, extended and slim. Once you know the type of battery you need, it's simply a matter of finding the best price.
There are a number of online retailers that sell HP laptop batteries, and most have competitive prices. It's important to compare the prices at different stores before making your purchase to ensure you're getting the best deal. You may also want to consider purchasing a battery from an authorized HP dealer to ensure you're getting a quality product.
When shopping for an HP laptop battery, it's important to keep in mind that not all batteries are created equal.
There are different types of laptop batteries with a range of prices. The most expensive battery costs Rs.4800 while the cheapest battery costs Rs.1500. All the batteries, however, come with a warranty and are GST paid.
The hp laptop battery price starts from Rs.1500 and goes up to Rs.4800. This is the GST paid price in India for these types of batteries. The price may vary from one store to another, but the warranty and the GST paid status remains the same.
Anyone looking for a replacement battery for an hp laptop can find these options at various stores across India. The important thing to remember is that these are original batteries with a warranty, so there is no need to worry about quality or after-sales service.
HP Service Centre: Reliable Repair Center at Jaipur Tower, MI Road
When it comes to addressing issues with your HP devices, finding a reliable HP service centre is essential. Located at Jaipur Tower, MI Road, this repair center is your go-to destination for comprehensive HP device repairs and solutions.
The HP service centre at Jaipur Tower is staffed with highly skilled technicians who possess extensive knowledge and expertise in handling a wide range of HP products. Whether you're dealing with software glitches, hardware malfunctions, or connectivity problems, these experts have the proficiency to diagnose and resolve the issues efficiently.
What sets this repair center apart is its commitment to providing top-notch customer service. The technicians understand the importance of your time and the significance of having a fully functional device. They strive to offer quick turnaround times while maintaining the highest standards of quality and precision in their work.
Equipped with state-of-the-art diagnostic tools and using genuine HP parts, the repair center ensures that your HP devices receive the utmost care and attention. Whether you own a desktop, laptop, or any other HP product, the service centre is dedicated to restoring your device to its optimal performance.
Next time you encounter an issue with your HP device, visit the reputable HP system care at Jaipur Tower, MI Road. Trust in their expertise and let their technicians handle your device repairs, providing you with peace of mind and a seamless computing experience.
Battery for HP BK03XL (41.7Wh, 3 cells) Pavilion X360 14-BA series, X360 14m-BA
Battery for HP Omen DC-0005ne, 15-CE, Pavilion Gaming 15-CX, Pavilion POWER 15-CB
Battery For HP TF03XL Pavilion X360 14-CD, Pavilion HSTNN-LB7X 14-bf1xx Laptop
Battery BF04XL Spectre 13-v115tu Series Hstnn-Ib8c 924843-421 Laptop Battery (43.7Wh, 4 cells)
BG06XL Battery For HP EliteBook 1040 G3 HSTNN-IB6Z 804175-1C1
BL06XL battery for HP EliteBook 1040 G1 EliteBook 1040 G2 EliteBook Folio 1040 G1
EliteBook Folio 1040 G2 BM04XL Battery for
HP EliteBook X360 1030 G3
BR04XL battery for HP EliteBook 1020 G1, 1030 G1, EliteBook Folio 1020 G1
HP SX06XL Battery Compatible for EliteBook 2560P, EliteBook 2570P
CI03 CI03XL Battery For HP ProBook 640 645 650 655 G2 HSTNN-UB6Q 801554-001
CS03XL Battery for HP Elitebook 850 G3, EliteBook 850 G3
EG04XL Battery for HP Envy 6-1000 Series buy from Jaipur tower mi road
HP BI03XL battery ON03XL battery for Pavilion X360 13-U, X360 M3, ProBook X360 11 G1, G2, Stream 14-AXFew units left
HP BI03XL ON03XL battery for Pavilion X360 13-U, X360 M3, ProBook X360 11 G1, G2, Stream 14-AX
Hp Ci03xl Original BatteryLimited Stock
HP CP03XL Battery Replacement for HP Spectre X360 13-ae Series 929066-421 929072-855 TPN-Q199 11.55V 60.9Wh 5275mAh
HP DO02XL Battery Compatible HP Pavilion X2 10 Series x2 10-j025tu 10-n030ca 10-n20no 10-n20ns 810749-2C1 810749-421 810985-005 HSTNN-LB6Y HSTNN-DB7E TPN-I121 TPN-I122 3.8V 33Wh
HP EL04XL battery for Envy 4-1000 series, Envy 4T-1000 series 1yr warranty
HP FM08 battery for HP HP OMEN 17-AN series notebook 14.4b~86wh 922752-421
HP HD04XL Battery for Envy Spectre XT 13 Series
Hp tf03xl battery hp 15 da batteryHP TF03XL HT03XL battery for Pavilion X360 14-CD, Pavilion 14-BF, 14-BK, 15-DA,15-CC, 15-CD, 15-CKhp-tf03xl-ht03xl-battery
HP Pavilion 15-AU 15-AW Series PART NO:- BP02XL kn02xl-battery-for-hp-pavilion-x360-11-ad022tu-pavilion-x360-11m-series
KN02XL battery for HP Pavilion X360 11-AD022TU Pavilion X360 11M series KC04Xl Battery
HP Envy 13-AH Series & Envy X360 13-AG Series KB06XL Battery
HP Spectre X360 15-bl000 15t-bl000:15-bl075nr 15-bl012dx 15-bl152nr 15t-bl100 2PG91EA Z6L02EA Z6L01EA Z6L00EA Z6K99EA Z6K97EA Z6K96EA 902401-2C1 902499-855 HSTNN-DB7R TPN-Q179 JI04XL Battery
HP EliteBook X2 1012 G2 HSTNN-UB7E ht03xl- ht03xl-battery HS04 807956-001 807957-001 Laptop Battery Replacement
HP 240 G4 / 245 G4 / 250 G4 / 255 G4 / Pavilion 14-AC / 14-AF / 15-AC / 15-AF Series Notebook 14.8V 2200mAh
HP-SR04XL-BATTERY-original-newBest Selling hp-sb03xl-battery
HP ZO04XL battery for ZBook STUDIO G3 ZBook STUDIO G4 (4 cells 4210 mAH)Save
HP ZO04XL battery for ZBook STUDIO G3 ZBook STUDIO G4 (4 cells 4210 mAH) HP YB06XL battery
HP Spectre x360 15-ch series Convertible PC 926372-855, 926427-271 HP WO03XL HSTNN-IB5I 725606-001 battery for Split X2 13-G100 13-G190LA 13-M001TU
HP WO03XL HSTNN-IB5I 725606-001 battery for Split X2 13-G100 13-G190LA 13-M001TU HP WA03XL Battery
Pavilion X360 15-BR Series Laptop HP VV09XL Battery HP ZBook 15 G4 G3 17 G3 Series HSTNN-DB7D HSTNN-C87C 808452-001 11.4V 90Wh HP VT06XL Battery for Envy 17-3000 series,HSTNN-DB3FHSTNN-IB3F HP VR03XL battery
Envy 13-D000NA Envy 13-D000 Series (45Wh, 3 cells)Save
HP VR03XL battery for Envy 13-D000NA Envy 13-D000 Series (45Wh, 3 cells) hp vk04 HP VI04 Battery For HP Pavilion 14-V, 15-P, 17-F series, Envy 14-U, Envy 15-K, Envy 17-K series
HP VI04 Battery For HP Pavilion 14-V, 15-P, 17-F series, Envy 14-U, Envy 15-K, Envy 17-K series HP TT03XL battery For EliteBook 755 G5, EliteBook 850 G5 , ZBook 15U G5 HP TG03XL Battery for Split X2 13-F010DX
HP TF03XL HT03XL battery for Pavilion X360 14-CD, Pavilion 14-BF, 14-BK, 15-DA,15-CC, 15-CD, 15-CK hp TF03XL batteryLimited Stock hp tf03xl 15 da battery HP TF03XL HT03XL battery
Pavilion X360 14-CD, Pavilion 14-BF, 14-BK, 15-DA,15-CC, 15-CD, 15-CKhp-tf03xl-ht03xl-battery hp tf03xl battery HP TE03XL TE04XL battery for Pavilion 15-BC000 OMEN 15-AX000 Series Notebook
HP TE03XL battery for Pavilion 15-BC000 OMEN 15-AX000 Series Notebook HP TE03XL (11.55V 61.6Wh) Pavilion 15-BC000 OMEN 15-AX000 Series NotebookDeal ends soon HP TE03XL (11.55V 61.6Wh) Pavilion 15-BC000 OMEN 15-AX000 Series Notebook
HP SU06XL for Spectre X360 15-DF, 15-DF Series,(84.08Wh, 6 cells) HP SS03XL Battery for EliteBook 840 G5,EliteBook 846 G6,HSTNN-DB8J HP SR03XL SR04XL battery for HP Pavilion Gaming 15-CX HP Omen 15-CE,Pavilion POWER 15-CB
HP SR03XL SR04XL battery for HP Omen 15-CE, Pavilion Gaming 15-CX, Pavilion POWER 15-CB Hp Sr03xl Original Battery
HP SO04XL for Spectre 13 13-V016TU 13-V015TU 13-V014TU 13-V000 Series Notebook SOO4XL S004XL 844199-855 843534-1C1 HSTNN-IB7J TPN-C127 HP SH03XL Battery for Spectre X360 13-AC series
Spectre X360 13-W series Hp Sg03xl BatteryLimited Stock HP SG03XL battery for HP 17-U series 17t-u000 Envy 17-U011NR HSTNN-LB7F 849048-421 HP SB03XL battery for HP EliteBook 725 G1, EliteBook 725 G2, EliteBook 820 G1, EliteBook 820 G2
HP SB03XL BATTERY HP RR03XL HSTNN-UB7C Battery for HP ProBook 430 440 450 455 470 G4 G5Save ₹4,200.00 HP RR03XL HSTNN-UB7C Battery for
HP ProBook 430 440 450 455 470 G4 G5Save ₹4,000.00 HP RR03XL HSTNN-UB7C Battery for HP ProBook 430 440 450 455 470 G4 G5 HP RR03xl Battery for HP ProBook 440 G4, Probook 440 G5 HP RM08 Battery for
HP Envy 14 14-1000 14-2000 series laptop 592910-341 HSTNN-0B1K HP RG04XL battery for Spectre 13-3000 Ultrabook Spectre 13T-3000 HP RG04XL battery for Spectre 13-3000 Ultrabook Spectre 13T-3000 series
HP RE03XL Battery for ProBook 430 G6, 440 G6, 445 G6, 450 G6, 455 G6 hp RE03Xl battery HP RA04 battery for HP ProBook 430 G1 ProBook 430 G2 ProBook 430 4 cell hp QK642AA original battery HP PX03XL BATTERY
HP Envy M6-K Envy 14-K Envy TouchSmart M6 HSTNN-LB4P TPN-C109 TPN-C110 HP probook 6460 8460P 8460W 8470P 8470W 8560P 8570P 6360B 6 cell battery PN: CC06 CC09
HP Probook 4420s battery 6 cell 4000 mAh HP ProBook 430 G4, 430 G5 battery RR03XL HP PP02XL Battery for Pavilion Pavilion 11-S001TU,Pavilion 11-S002TU,Pavilion 11-S003TU HP Pl02Xl battery
Pavilion 11 X360 Pavilion X360 11-N010dx, X360 310 G1 PL02XL 751681-421 hp pl02xl battery HP PI06 Notebook Battery For 15-E015tx, 15-E016tx,15-E034tx, 15-J048tx, 15-J049tx Original Battery HP PI06 battery for HP Envy 15-E, Envy 14-E series, Envy 17-E series, Envy 15-J, Envy Touchsmart
HP PI06 battery 15-E015TX HP PG03XL OEM Battery for HP 15-DK Series HSTNN-DB9G, HSTNN-OB1L HP PG03XL Battery for Spectre X360 15-AP,HSTNN-LB7C,TPN-Q168 HP PF06XL Battery Compatible for Omen 17-W Series hp pavilion vk04 batteryBest Selling
HP Pavilion VK04 battery Compatible for TouchSmart 15-B 14-B Sleekbook 14-B, 15-B, HP 242 G1 ,242 G2, 242 battery YB4D, VK04 hp pavilion vk04 battery HP Pavilion M6-1102tx M6-1002TX, M6-1104TX DV4-5000 DV6-7000 DV7-7000 6 Cell battery MO06
HP pavilion Dv4 battery compatible for DV5 DV6 CQ40 CQ45 CQ60 CQ61 CQ71 G50 X16 battery
Hp pavilion dv4 battery HP Pavilion DV2000 Battery compatible for DV6000 DV6700 DV2500 DV6500 DV2700 G6000; Compaq Presario C700 V6000 A900 F500 Replace HSTNN-LB42 HSTNN-DB42 446506-001 462853-001 441425-001 417066-001 HP Pavilion DM3 Battery compatible for DM3-1035TX, DM3-1000 Series, HP DV4-3016TX laptop battery
HP Pavilion 15-E015TX 15-E016TX 6 Cell Battery PN: HSTNN-LB4N HSTNN-LB4O HSTNN-YB4N HSTNN-YB4O P106 PI09 HP PA06 Battery for Omen 17-W series ,Pavilion 17 AB seriesSave ₹4,000.00 HP PA06 Battery for Omen 17-W series ,Pavilion 17 AB series HP ORIGINAL BATTERY 10.8V 4300MAH
HP PAVILION TOUCHSMART 17 M7-J120DX M7-J020DX PI06 710416-001 PAVILION 14-E000Save
HP ORIGINAL BATTERY 10.8V 4300MAH FOR HP PAVILION TOUCHSMART 17 M7-J120DX M7-J020DX PI06 710416-001 PAVILION 14-E000 HP OM03XL Battery for HSTNN-104C,EliteBook X360 1030 G2 HP OD06XL battery
HP Elitebook Revolve 810 G1 G2 G3 Seires HSTNN-IB4F 698943-001 HSTNN-W91C 698750-171 hp oa04 notebook
HP Hp Oa04 Notebook Battery HP OA04 Battery for HP 15-R, 14-R, 14-G, 15-G, 14-A, 15-S series laptop PN: 740715-001 F3B94AA
AO02XL VV09XL Battery for HP ZBook 15 G4 G3 17 G3 SeriesSave
TF03XL TF03041XL Battery for HP Pavilion 15-CC 15-CD 14-BK Series:15-cc154cl 15-cc060wm 15-cc152od 15-cc055od 15-cd040wm;17-AR007CA 17-AR050WM 920046-121 421 541 920070-855 HSTNN-IB7Y LB7J LB7X
HP NC6100 Battery for HP Compaq Business Notebook 6510b, 6515b, 6710b NC6200, NC6220, NC6230, NX5100, NX6100 series
HP BI03XL battery for Pavilion X360 13-U, X360 M3, ProBook X360 11 G1, G2, Stream 14-AX
HP AR08 Battery For HP ZBook 15 G2, ZBook 17 G2
Compatible Battery for HP EliteBook 8530P, 8530W, 8540P, 8540W, 8730P, 8730W, 8740W, ProBook 6545B
Battery for HP ProBook 4430S 4431S 4435S 4436S 4440S 4441S Series SR04XL Laptop Battery for HP 917678-1B1 917678-2B1 917724-855 HSTNN-DB7W HSTNN-IB7Z TPN-Q193
Hp Omen 15-ce000 Pavilion Power 15-cb000 15-cb500 SN03XL ST03XL Battery for HP EliteBook 820 G3 725 G3 EliteBook 828 G4 EliteBook 820 G4 EliteBook 725 G4 Series SN03044XL HSTNN-DB6V 800514-001​ SE03XL battery
HP Pavilion 14-AL series laptop- 41.5Wh,3 cells battery
RR04XL for HP Omen 15 15-5014tx Tpn-w111 Hstnn-lb6n RA04 708459-001 H6L28AA Laptop Battery
HP ProBook 430 G1 430 G2 Notebook probook 6460 probook 440 g1 PK03XL Battery
HP Spectre Pro X360 G1 G2 Series 13-4000 13-4100 13-4200 Laptop Spectre 13 PK03XL HSTNN-DB6S 6789116-005 788237-2C1 TPN-Q157 (11.4V 56Wh) original-hp-ca06-battery Original VS03XL, HSTNN-UB6Y, 849047-541, 849313-850 Battery
Hp Envy 15-AS seriesSave Original PE03XL, HSTNN-PB6J, 766801-851 Battery for Hp Chromebook 11 G3, G4Save Original PE03XL, HSTNN-PB6J, 766801-851 Battery for
Hp Chromebook 11 G3, G4 Original HP VS03XL Battery for HSTNN-UB6Y, 849047-541, 849313-850 Battery
Hp Envy 15-AS series Original HP ProBook 440 G1 – 6 Cell FP06 Battery
Original HP OA04 Notebook Battery For HP 15-R 15-S, 240 G2, 240 G3, 245 G2, 15-H, 15-A, 15-D, CQ 15 Original
HP JC04 notebook battery for HP 15-BS 17-BS 15Q-BU 15G-BR 17-AK 15-BW 15Q-BY Series Original
HP HS04 Notebook battery For HP Pavilion 15-AC, 15-AY, 15-BE, 15-BA, 14-AC, 14-AM, 17-X, 17-Y series laptop New Original
HP E7U21AA CA06 CA06XL 6 cell 48wh battery
HP ProBook 640 645 650 655 G0 G1 718677-421 718755-001 HSTNN-LB4X CA09 New Original HP 15 DA Battery PN: HT03XL 3 Cell
HT03XL Battery For HP Pavilion 14-CE 14-CF 14-CK 14-cm 14Q-CS 14Q-CY 14S-CF 14S-CR 15-CS 15-DA 15-DB 15-DW 15G-DR 17-by 17-CA 240 245 246 250 255 340 348 G7 NEW HP TF03XL HT03XL battery
Pavilion X360 14-CD 14-CE 14-CF 14-CW, Pavilion 14-BF, 14-BK, 15-DA,15-CC, 15-CD, 15-CK NEW HP OA04 Replacement Battery for 740715-001 F3B94AA Battery
HP 240 G2 HP 14-G HP 14-R New 11.4V 43Wh NP03XL Battery for HP Pavilion X360 13-A010DX HSTNN-LB6L 760944-421 TPN-Q146 MU06 Battery
HP 630 635, 636, 631 HP CQ42, CQ 62, CQ 57, CQ 43, HP G4, HP G6 lk03xl battery LE03XL battery for HP X360 Convertible Envy X360 15-W, X360 Convertible 15, X-360 M6-W,
Pavilion X360 13-S LE03XL battery
HP Pavilion X360 13-S101TU ( 48Wh, 3 cells) Laptop Battery
Hp SO04XL (7.7V 38Wh 4950mAh) Spectre 13 13-V016TU 13-V015TU 13-V014TU 13-V000 Series Notebook SOO4XL S004XL 844199-855 843534-1C1 HSTNN-IB7J TPN-C127Save ₹8,500.00 Laptop Battery
HP Compaq 510 550 610 Series, Business Notebook 6720 6720s 6720s/CT 6730 6730s 6730s/CT 6735S 6820S 6830S Notebook PC, P/N HSTNN-IB51 HSTNN-IB62 451568-001 456864-001Save ₹1,600.00 Laptop Battery Compatible
HP EliteBook 725 G3 Elitebook 820 G3 Series NotebookSave
HP SE03XL battery for HP Pavilion 14-AL series
HP BI03XL battery for Pavilion X360 13-U, X360 M3, ProBook X360 11 G1, G2, Stream 14-AX
AR08 Battery For HP ZBook 15 G2, ZBook 17 G2
OA04 Replacement battery for HP 240 G2,HP CQ14,HP CQ15
HP Compaq Presario 15-h000,HP Compaq Presario 15-S000
OA04 Replacement battery for HP 240 G2,HP CQ14,HP CQ15,HP Compaq Presario 15-h000,HP Compaq Presario 15-S000 Lap Gadgets KP03 Battery For HP Pavilion TouchSmart 11-E000 series, 11Z-E000
KP03, HSTNN-IB6T, F3B95AA, 794309-121, KP06, 760604-001, HP 210 G1 battery, 215 A4-1250 battery , 215 A6-1450 battery, 215 G1 battery, 729759-241, 729759-831 Lap Gadgets HS04 Laptop Battery Compatible
HP 240 G4 G5 245 G4 G5 246 G4 G5 250 G4 G5 255 G4 G5 256 G4 G5 340 G3 346 G3 348 G3 348 G4 P/No. TPN-C125 TPN-C126 TPN-I119 TPN-I120 TPN-I124 Lap Gadgets HP AT02XL battery for ElitePAD 900, ElitePAD 900 G1,HSTNN-C75C,(25Wh, 2 cells) Lap Gadgets
HP AO02XL Battery for ElitePAD 1000 G2, ElitePAD 1000 Lap Gadgets HP AB06XL Battery for Envy 13-AD Series Lap Gadgets
HP 6720s battery compatible for Compaq 550 610 615 6720 6720s 6730s 6735s 6800 6820 6820S 6830s HSTNN-FB52 6 Cell Lap Gadgets Battery
HP NU03XL battery for Pavilion x360 11-u000 a11-u100 11-u000ng Series Notebook 843536-541 844201-850 844201-855
HP NP03XL Laptop Battery HP NP03XL Battery for Pavilion 13 X 360 14.8V HP mini 210-2011tu battery HSTNN-LB1Z ED06DF ED03
HP Mini 110-1171se laptop battery HP MG04XL battery for Elite X2 1012 G1 Tablet Elite X2 1012 G1
HP MG04XL battery – For Elite X2 1012 G1 Tablet, Elite X2 1012 G1 HP ME03XL OEM Battery for Stream 11 Pro, Stream 11-D Series, Stream 13-C Series HP MB04XL Battery \
HP Envy X360 15-AQ series,HSTNN-UB6X,844204-850 HP LP03XL battery for Envy 15-AE015TX AE016TX AE017TX AE018TX AE019TX AE020TX AE021TX Series TPN-C122 TPN-C124
HP LP03XL TPN-C122 TPN-C124 Envy 15-AE015TX AE016TX AE017TX AE018TX AE019TX AE020TX AE021TX Series
HP LP03XL TPN-C122 TPN-C124 Envy 15-AE015TX AE016TX AE017TX AE018TX AE019TX AE020TX AE021TX Series
HP LK03XL Battery for HP Envy X360 Convertible 17-AE 17M-AE 17T-AE 17-BW 17M-BW 17T-BW 17-CE 17M-CE 17T-CE 15-BP 15M-BP 15-BQ 15M-BQ 15-CN 15M-CN 15T-CN 15-CP 15M-CP L09281-855 916814-855 916368-421
HP LK03XL Battery for HP Envy X360 15-BQ194NZ,Envy X360 15-CN0057NB,Envy 17-AE006UR,Envy 17-BW0302NG HP LE03XL
HP LA04 Original notebook battery for HP Pavilion 15-N203tx 15-N205tx, 15-N010tx, 15-F series HP la04 notebook batteryBest Selling
HP LA04 notebook battery for HP Pavilion 15-N203tx 15-N205tx, 15-N010tx, 15-F series 14-N series HP KI04 Original Laptop Battery
HP KI04 noteebok battery For HP Pavilion 15-AB032TX, 15-AB027TX, 15-AB028TX, 15-AB series laptops 4 CELL
HP KI04 noteebok battery For HP Pavilion 15-AB032TX, 15-AB027TX, 15-AB028TX, 15-AB series laptops 4 CELL HP KI04 800049-001
Original HP Battery 41Wh 4Cell HP KI04 800049-001 Laptop Battery – Original HP Battery 41Wh 4CellAuthentic
HP JC04 BATTERYGenuine HP HP JC04 BATTERYBest Selling HP JC04 4 cells battery for HP 15-BS 17-BS 15Q-BU 15G-BR 17-AK 15-BW 15Q-BY JCO3, 240 G6, 245 G6, 250 G6, 255 G6 Series HP HV02XL battery
HP Pavilion X360 11-K SERIES LAPTOP 796219-421, 796355-005, HSTNN-LB6P, HV02XL, TPN-Q164, TPN-W112 hp hv02xl battery
HP HS04 notebook battery for 240 G4 notebook battery HP Genuine HS04 notebook battery for 240 G4 notebook battery Hp Eny 14 Rm08 BatterySave ₹2,000.00 Hp Elitebook Sn03xl Series Original Laptop Battery HP Elitebook Revolve 810 G1 G2 G3 Seires ODO6XL HSTNN-IB4F 698943-001 HSTNN-W91C 698750-171
HP EliteBook 8570p, HP 8460P, HP 6360B, HP 6460B, 6470B, 6560B, 6475B, 8470W, 8470P Battery HP EliteBook 2730p 2740p 2740w 2760p 2710p 436426-311 436426-311 436426-351 HP EliteBook 1040 G1, EliteBook 1040 G2, EliteBook Folio 1040 G1, EliteBook Folio 1040 G2 battery
Hp bt04xl HP BP02XL Battery12 months warranty. HP BP02XL battery for HP Pavilion 15-Au series, Pavilion 15-Aw series laptop HSTNN-UB7B HSTNN-LB7H TPN-Q172 849569-421 849569-541 849909-850
HP AB06XL Battery hp 15 da batteryLimited Deal, Order now hp 15 da battery Compaq Presario CQ61 Battery for DV4 DV5 DV6 CQ40 CQ45 CQ60 CQ71 G50 X16 cm03xlFast Selling CM03xl battery for
HP EliteBook 740 G1 740 G2 745 G1 745 G2 750 G1 750 G2 755 Elitebook 840 845 850 855 ca06Guaraneed Original HP Buy HP HS04 807956-001 807957-001 Laptop Battery Replacement for HP 240 G4 / 245 G4 / 250 G4 / 255 G4 / Pavilion 14-AC / 14-AF / 15-AC / 15-AF / 15-AY Series Notebook 14.8V BT04XL
HP EliteBook 9470M, EliteBook 9480M, EliteBook Folio 9470M, EliteBook Folio 9480M battery Battery for HP Pavilion DV6000 DV2000 DV6700 DV2500 DV6500 DV2700 G6000; Compaq Presario C700 V6000 A900 F500 Replace HSTNN-LB42 HSTNN-DB42 446506-001 462853-001 441425-001 417066-001